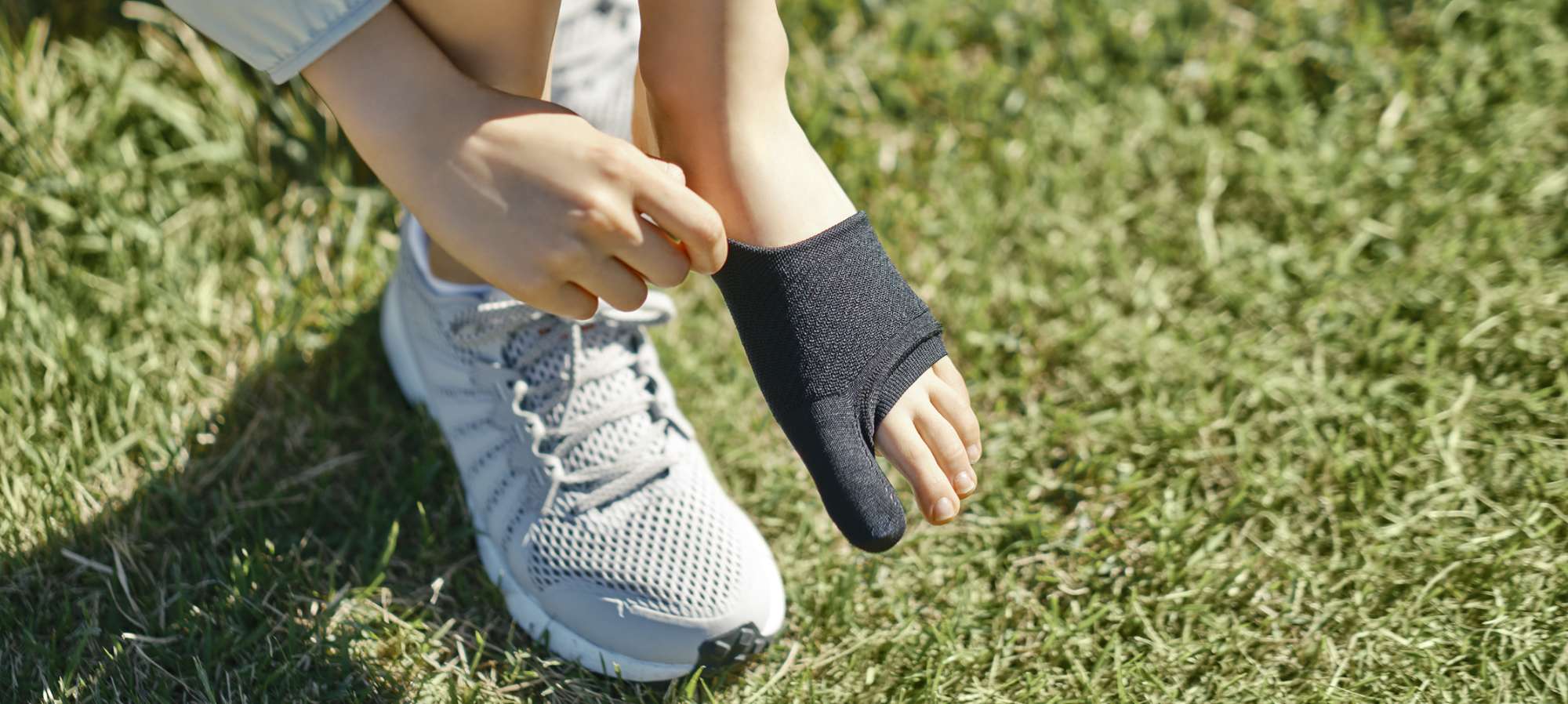 Bunion
Support for all foot shapes
Nowadays, there are roughly 10% of the population who have bunion. In some severe cases, even walking could be difficult for some patients. This is due to the disorders in the arches of the foot. HOLZAC is easy to wear regardless of what foot shape you have. It helps to form and maintain a correct and healthy arch shape. We also recommend wearing the bunion support sleeve with HOLZAC's ankle support sleeve to have more support for the entire foot.
Features
Power Gradation Design
*International patent pending

Strong fixation with targeted support

Easy to wear
Easy to move

Easy and wearable taping

Anti-bacterial and anti-odor

Quick dry fabric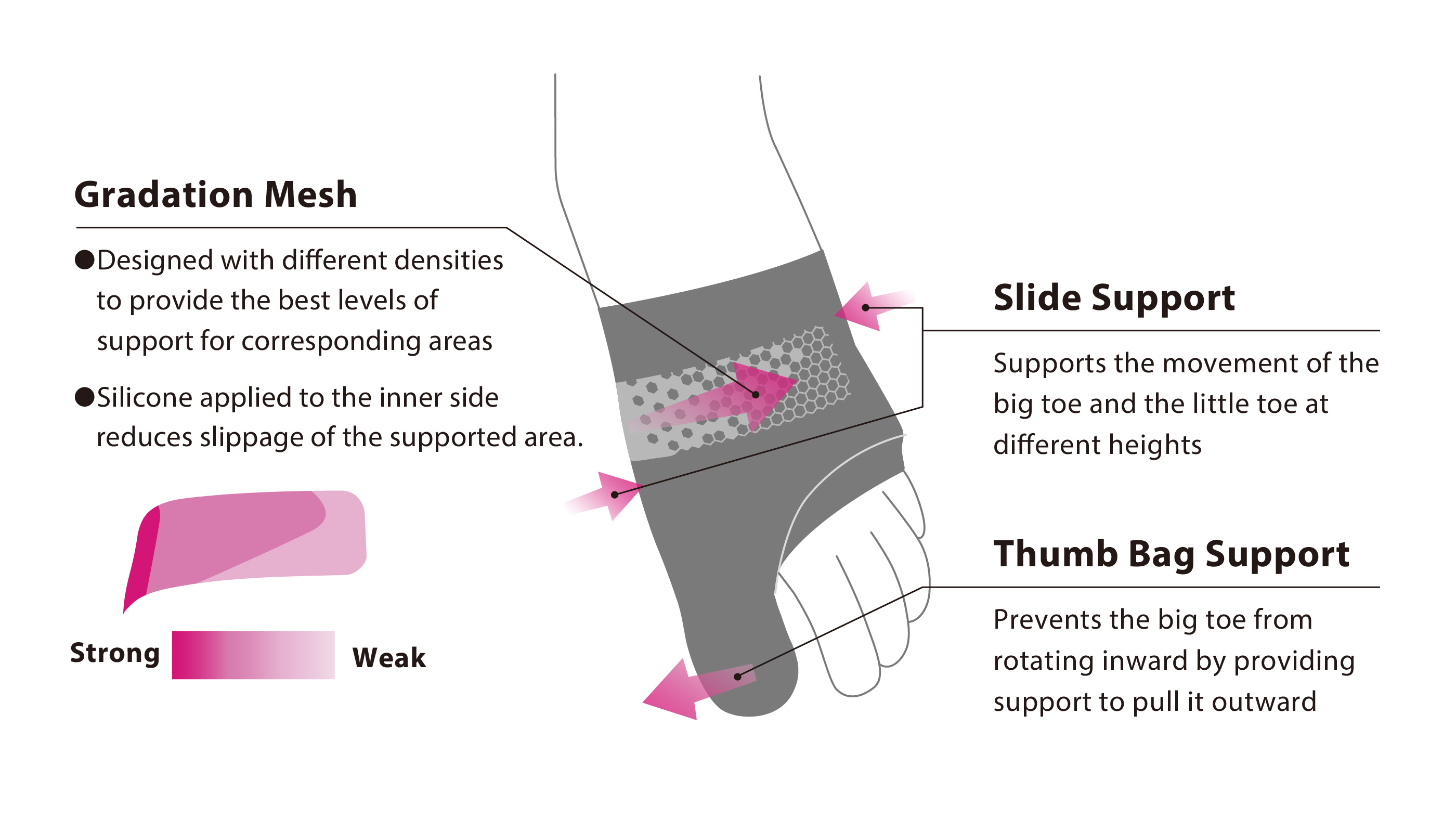 International patent pending
Power Gradation Design
ONLINE SHOP
HOLZAC products are available in our online store.