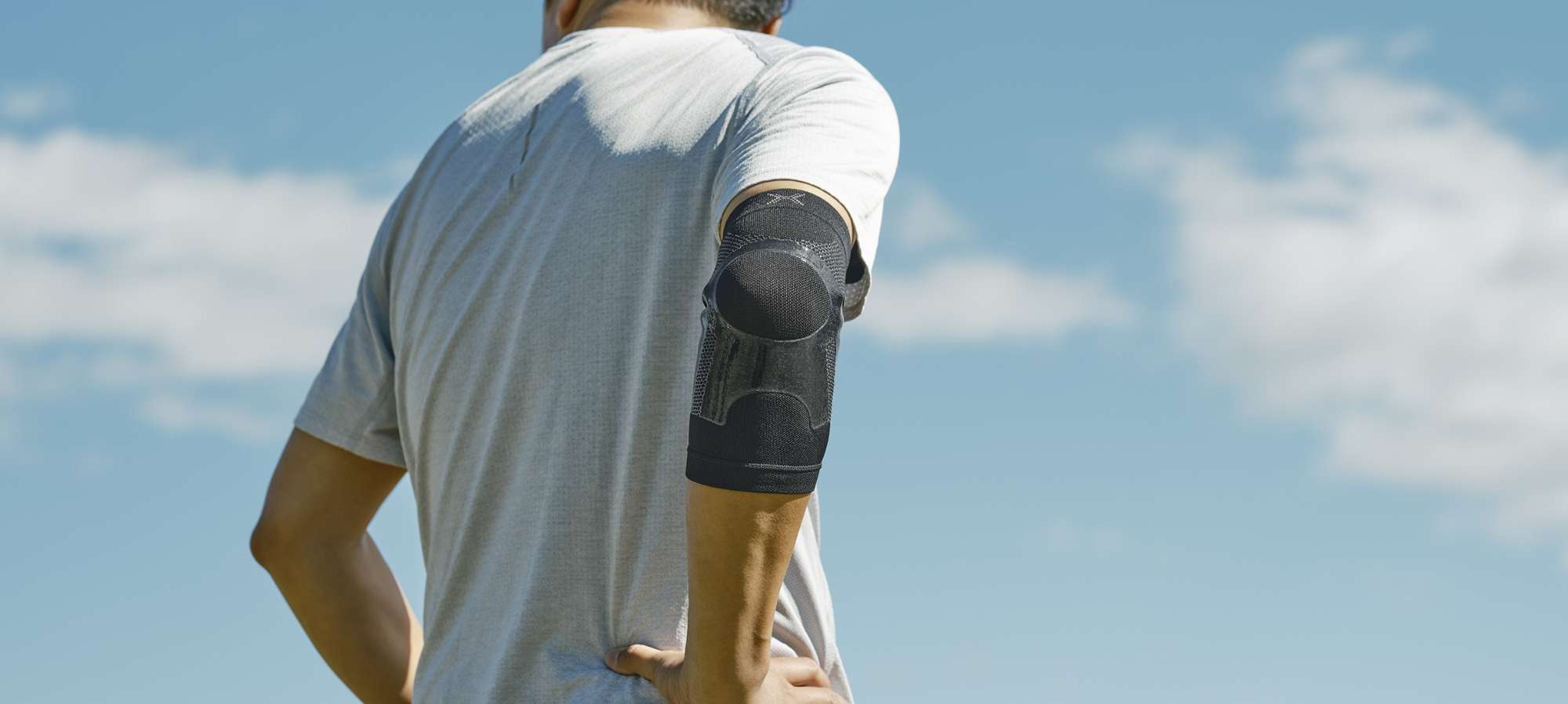 Elbow
Flexible support for targeted areas
Many people have heard of "tennis elbow," "golfer's elbow," and "baseball elbow," but people probably don't know much about them. The difference among them is where the inflamation is, inside or outside of the elbow joint. People may think that "tennis elbow" has nothing to do with people who do not play tennis, but daily activities can also cause such problem. The bones and muscles of the arm are connected from the shoulder to the fingers. Inflammation and pain occur when excessive force is applied to the joint due to fatigue or twisting the joint. With our special X-shaped silicone structure, HOLZAC applies targeted pressure at specific areas around the elbow joint to stabilize the joint and reduce the strains. There is no silicone on the inside of the elbow for ease of movement. Besides sports activities, we also recommend wearing HOLZAC during your daily life.
Features
International patent pending
3D Silicone Taping Support

Strong fixation with targeted support

Easy to wear
Easy to move

Easy and wearable taping

Anti-bacterial and anti-odor

Quick dry fabric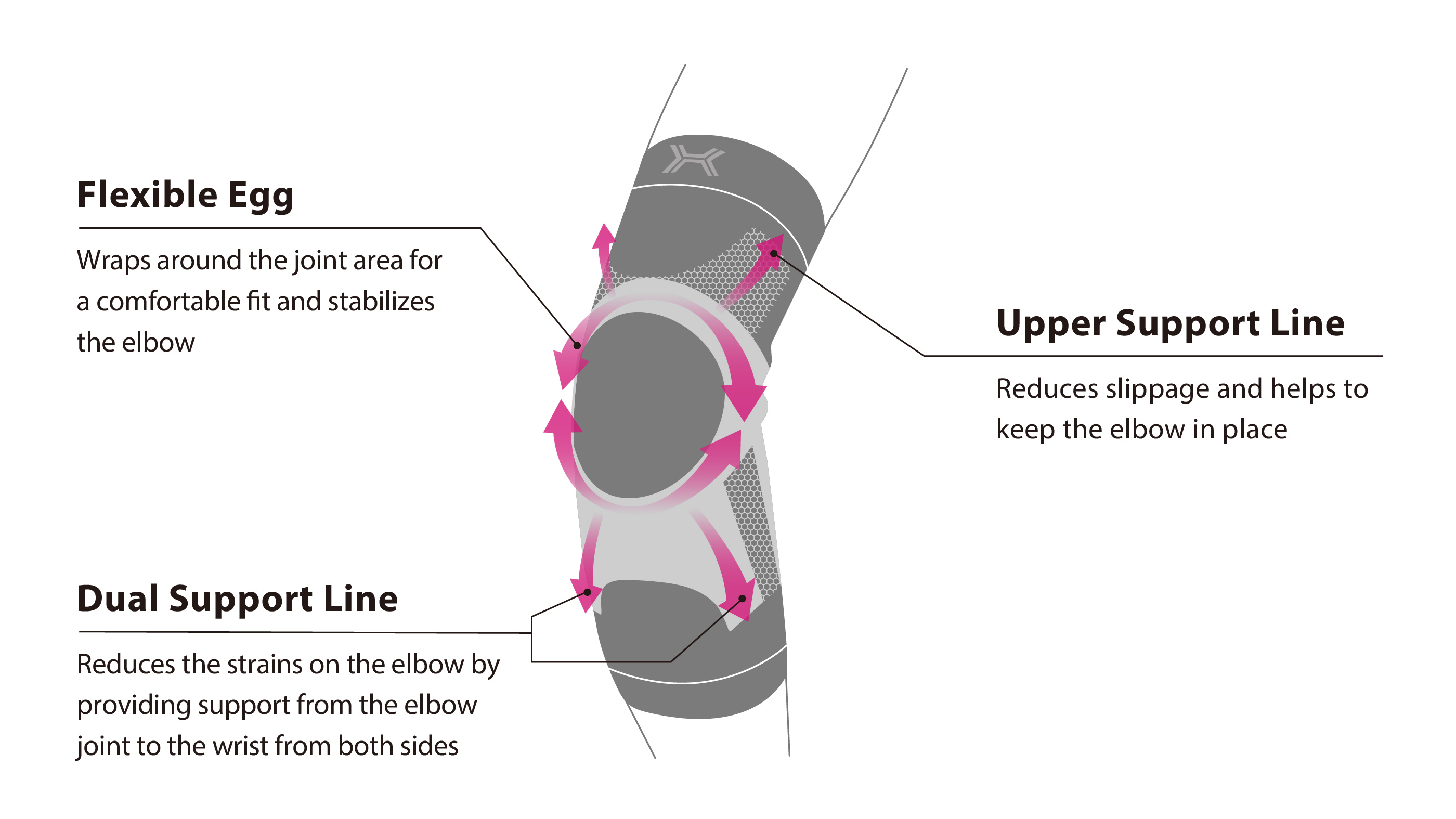 International patent pending
3D Silicone Taping Support
ONLINE SHOP
HOLZAC products are available in our online store.